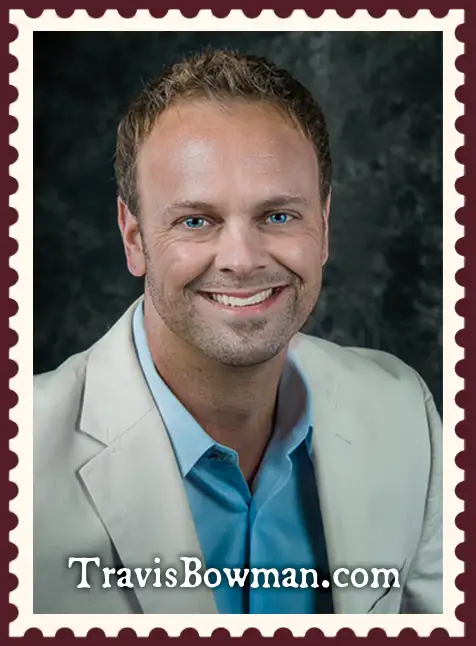 There are several things that make Travis tick and tock…well, frankly, just live life to the fullest.  If you spend any time with him you quickly realize that laughter is a big part of every day.  He believes that life is given to us by God and that we should enjoy every minute of it.
Born in Baltimore, Maryland, Travis was raised in a Bible-believing home.  He has two brothers and a sister, and they all stand over 6′ tall.  His father worked for the US Department of Defense for forty years, and his family was stationed in Germany during the early 80's. He learned to ski in the Alps and play football (soccer) with the other children in his village. Living in Europe as a child helped shape Travis' view of the United States of America and the freedoms that we enjoy because the "iron curtain" was still in place.  Checkpoint Charlie in Berlin will forever be seared in Travis' memory because the contrast between freedom and tyranny was unmistakable as he watched men guard the border with machine guns to keep people from escaping.
Stories of people escaping tyranny for the opportunity to live in a free country were very real for Travis because his family became close friends with a couple who fled Hungary in search of liberty.  Disney movies like the Sound of Music and Night Crossing shaped his thinking and they laid a foundation for what God had in store later in life by bringing his famous ancestor's story from the Revolutionary War to life.
In 2006, Travis moved his family to North Carolina and accepted a position with an environmental company. He had a business meeting right next to Guildford Courthouse National Military Park in Greensboro where one of five monuments stands in honor of Peter Francisco. Seeing the Peter Francisco monument changed his life that day because he found himself sucked into an extraordinary story about his ancestor who is known as the Hercules of the Revolution.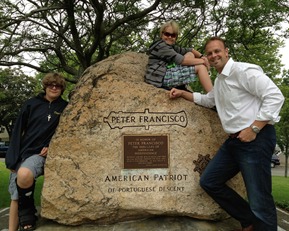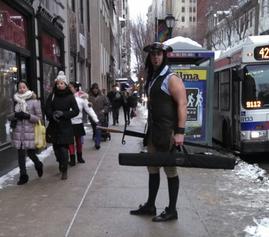 As Travis researched his great-grandfather's story he found two very interesting facts that he believes were Divine connections:
Peter Francisco was a foot taller than the average man standing 6'6″, and Travis stands 6'6″ as well.

Virginia passed a resolution to observe Peter Francisco Day on the very day Travis was born.  
Travis brought Peter Francisco to life for the first time in 2008, and he has now performed over 100 times to tens of thousands of people around the world including the First Lady of Portugal.  In 2009, he released a novel called Hercules of the Revolution, and in 2011 he produced The Peter Francisco Story which still airs on PBS today.  In 2022, he started a film company with Brian Patrick Wade called Into The Storm Productions, LLC and they are currently developing LUSO™ into a 9-episode miniseries.  MORE INFO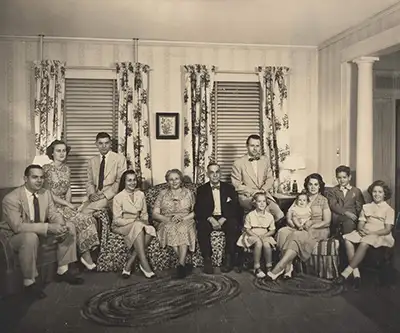 Pictured: Travis' great-grandmother Rosalie Francisco Barret (descendent to Peter Francisco) and family